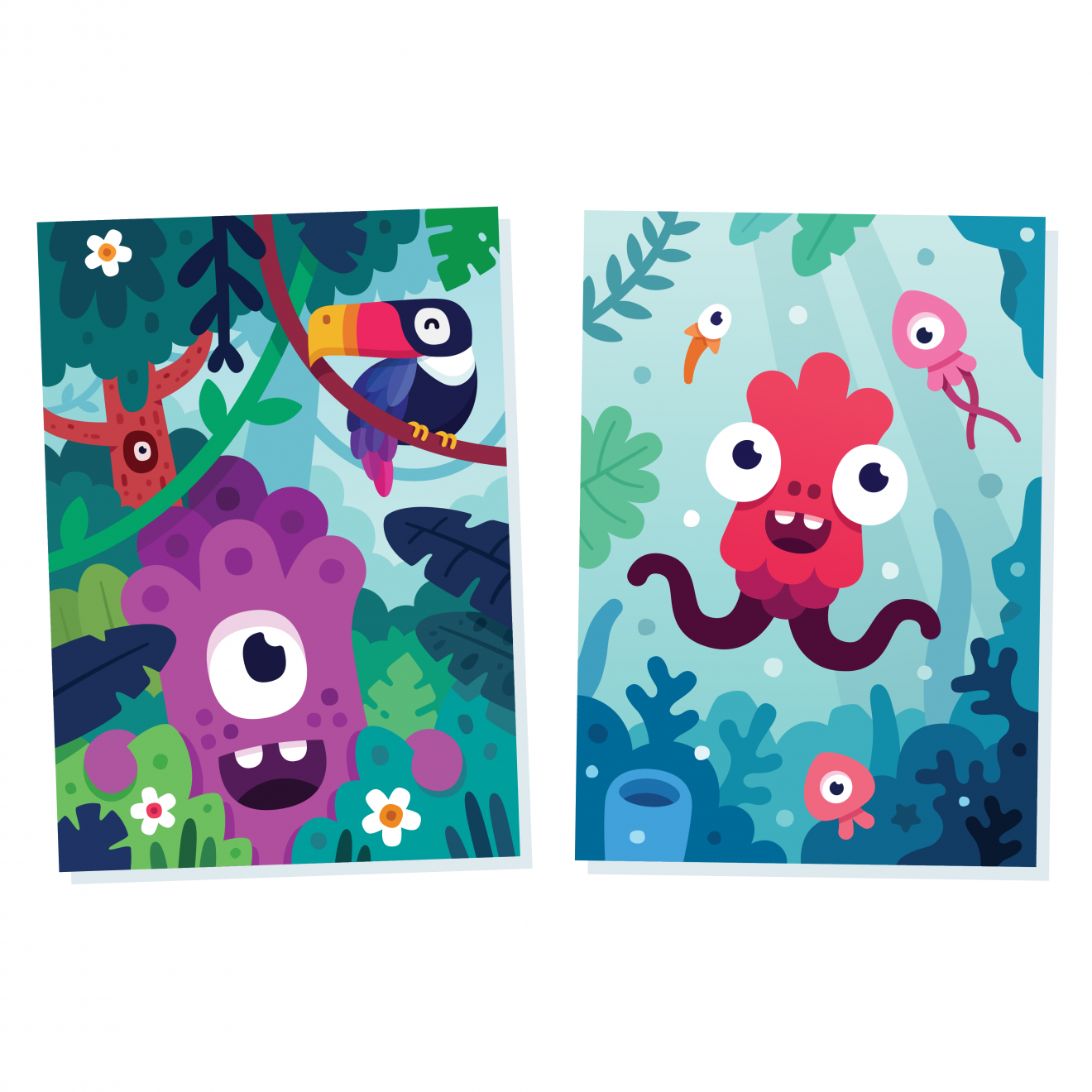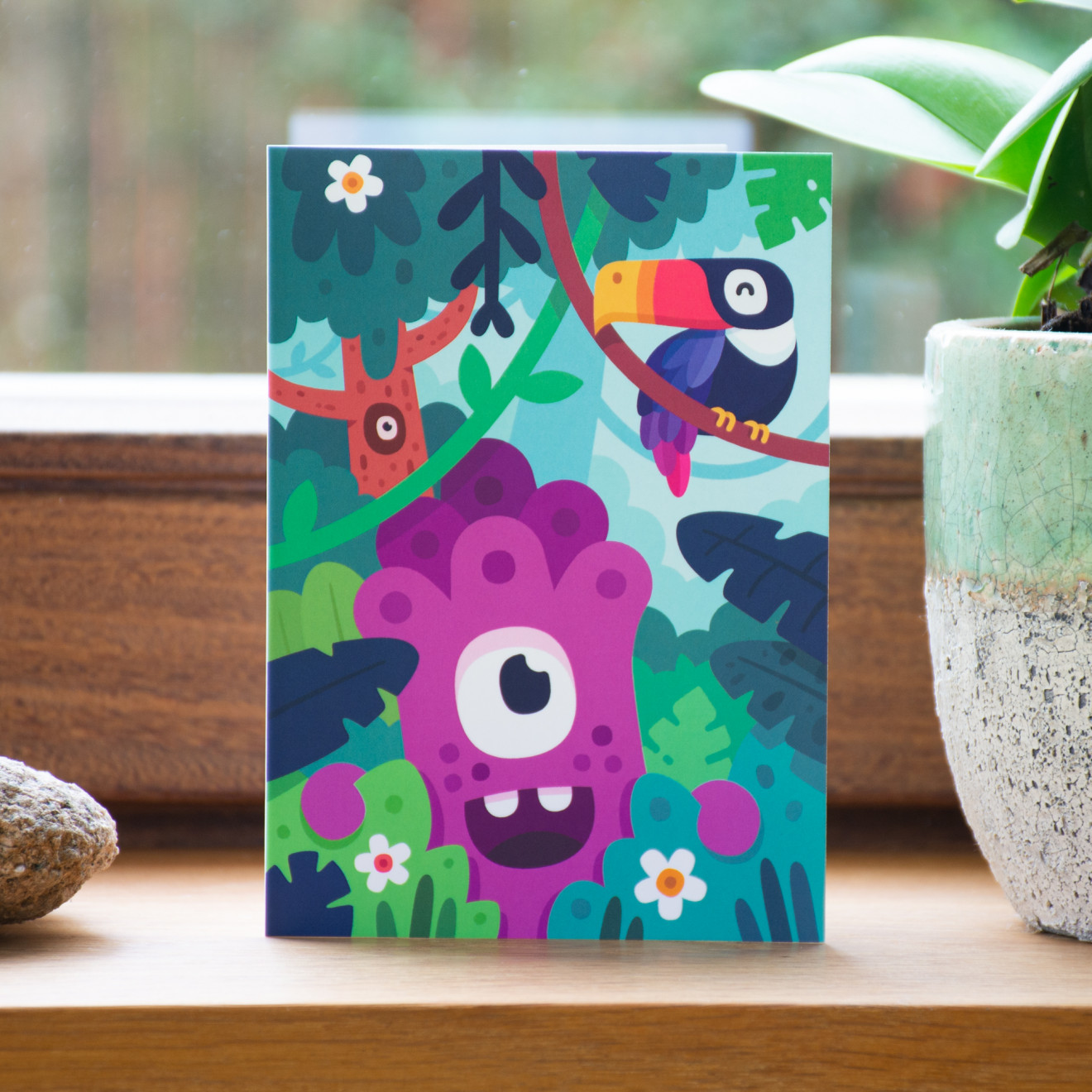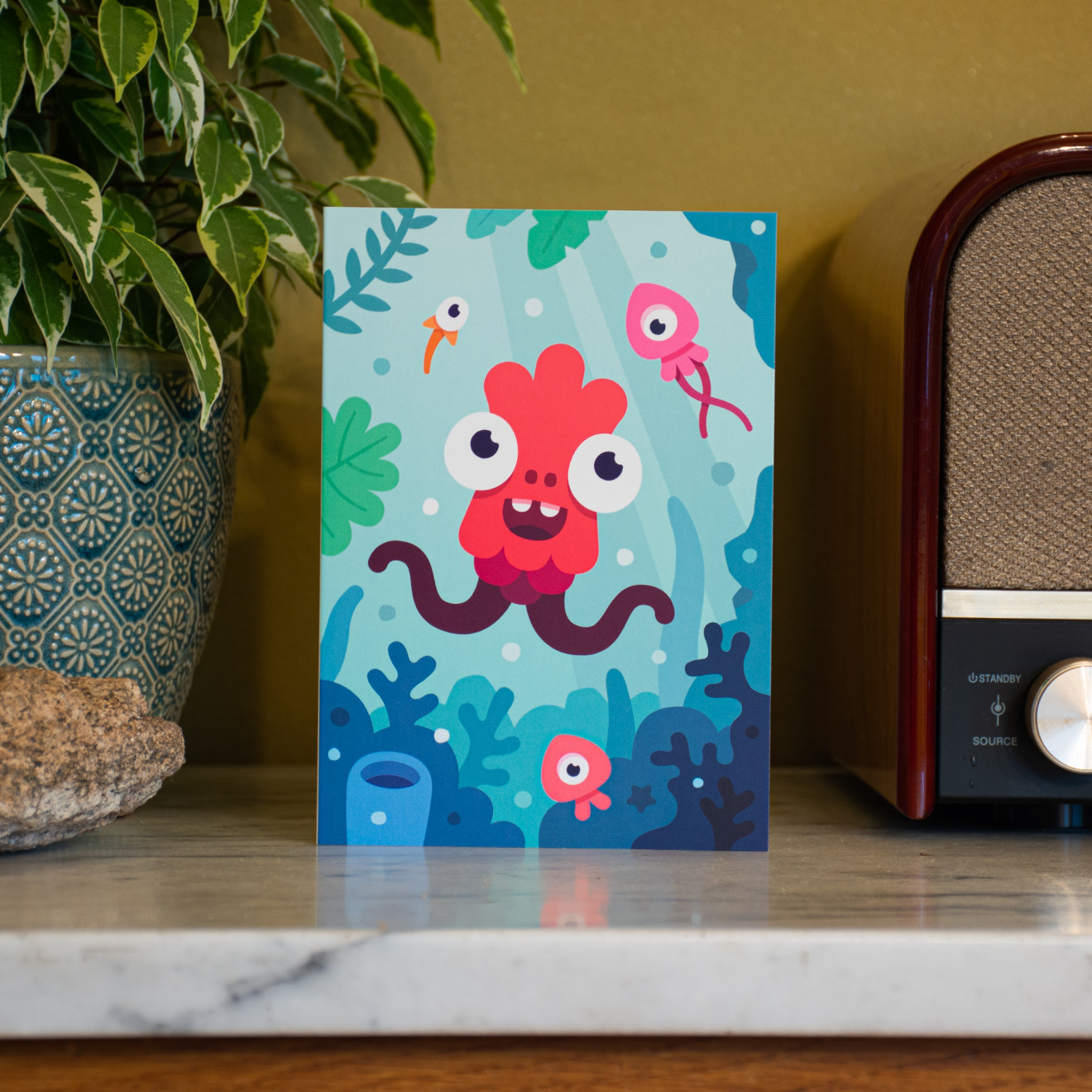 Oh no! This product is out of stock..
Leave your email address so we can keep you posted when we've updated our stock.
Thank you!
We'll send you an update once this product is back in stock.
About this product
Go exploring in the spectacular jungle or deep in the swirling ocean. This set contains 2 unique A6 greeting cards for real adventurers, printed on 350gr sustainable paper (FSC certified) with a high quality finish. Envelopes included.
Designed and printed in Belgium

FSC certified paper

High quality print